By a Climber, for Climbers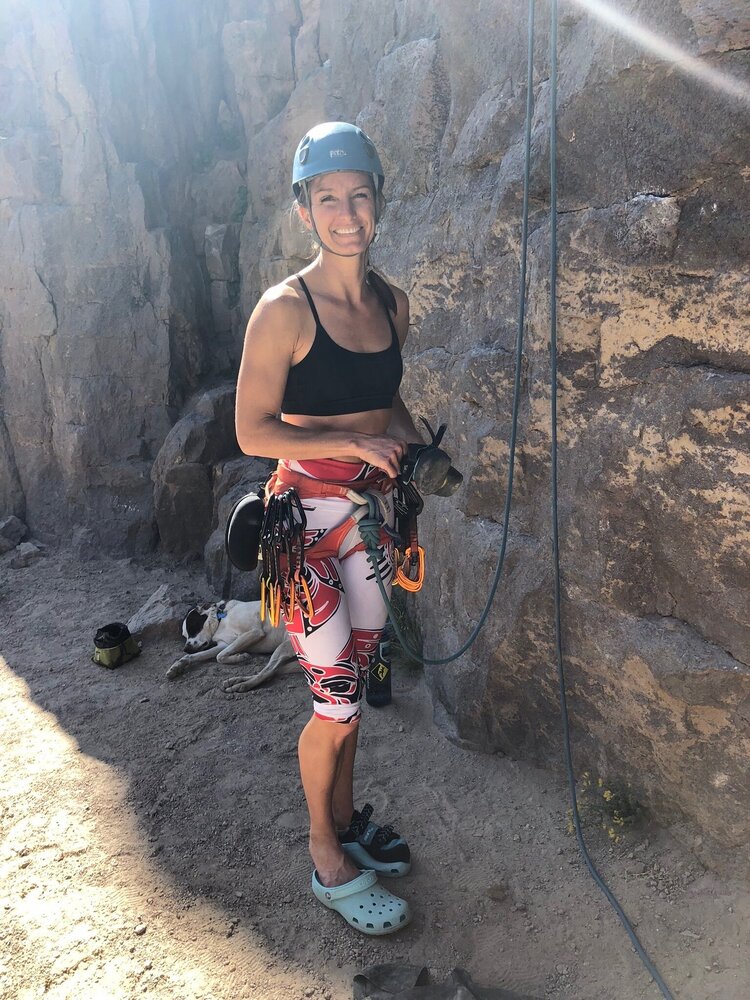 Meet Jess Claflin
Climbing feeds my soul. I love the physical challenge of scaling the vertical, the deeply meditative headspace that happens with dancing at the edge of my comfort zone, the spiritual connection the comes being enveloped by nature, and the life-long bonds that have come from belaying, beers and bonfires. I have been fortunate to climb all over North America and always love exploring new climbing spots, but feel so privileged to call the Canadian Rockies my home.
The Climbing Clinic materialized from my passion for climbing. As a Physiotherapist, I have been treating climbers for repetitive-use and climbing-related injuries. Arming you with basic alignment awareness, preventive care routines, and self-management, many injuries can be avoided. If you've experienced an injury, my intimate understanding of the sport will guide your climbing-focused recovery.  I intend to be climbing mountains for the rest of my life and I wish give you the quality of movement to do the same!
Jess is a Physiotherapist, Climber and Yoga Teacher
One-on-One Climbing Clinic
One-on-one Climbing Clinic physiotherapy session is designed to review your climbing movement through video and/or photo assessment. Based on your movement abilities I will determine areas to focus on to develop your technique and alignment, muscle recruitment and patterns of movement to enhance your movement gaps, and determine an intervention plan to meet your needs. Interventions may include Movement Awareness drills, hands-on in-clinic tissue treatment, and climbing-specific exercise to optimize your Mindful Movement on the wall.
Sorry! We are currently not providing this service. Please check out our services and our team to find out how we can help you!
Read More