Hit the Trails with Confidence!
Hiking Injury Physiotherapy Calgary NW
Overview
Physiotherapist with personal and professional experience with performance of day hikes, multi-day hikes, back-country and front-country.

An assessment specific to hiking, including analysis of technique, muscle recruitment and strength.

Review your equipment to make sure they are the appropriate size and fit for your hiking distance, terrain, and goals.

Hands-on treatment to improve mobility, decrease pain and help you with exercises.

An individualized home exercise program to improve upon your weaknesses, increase your performance and prevent injury.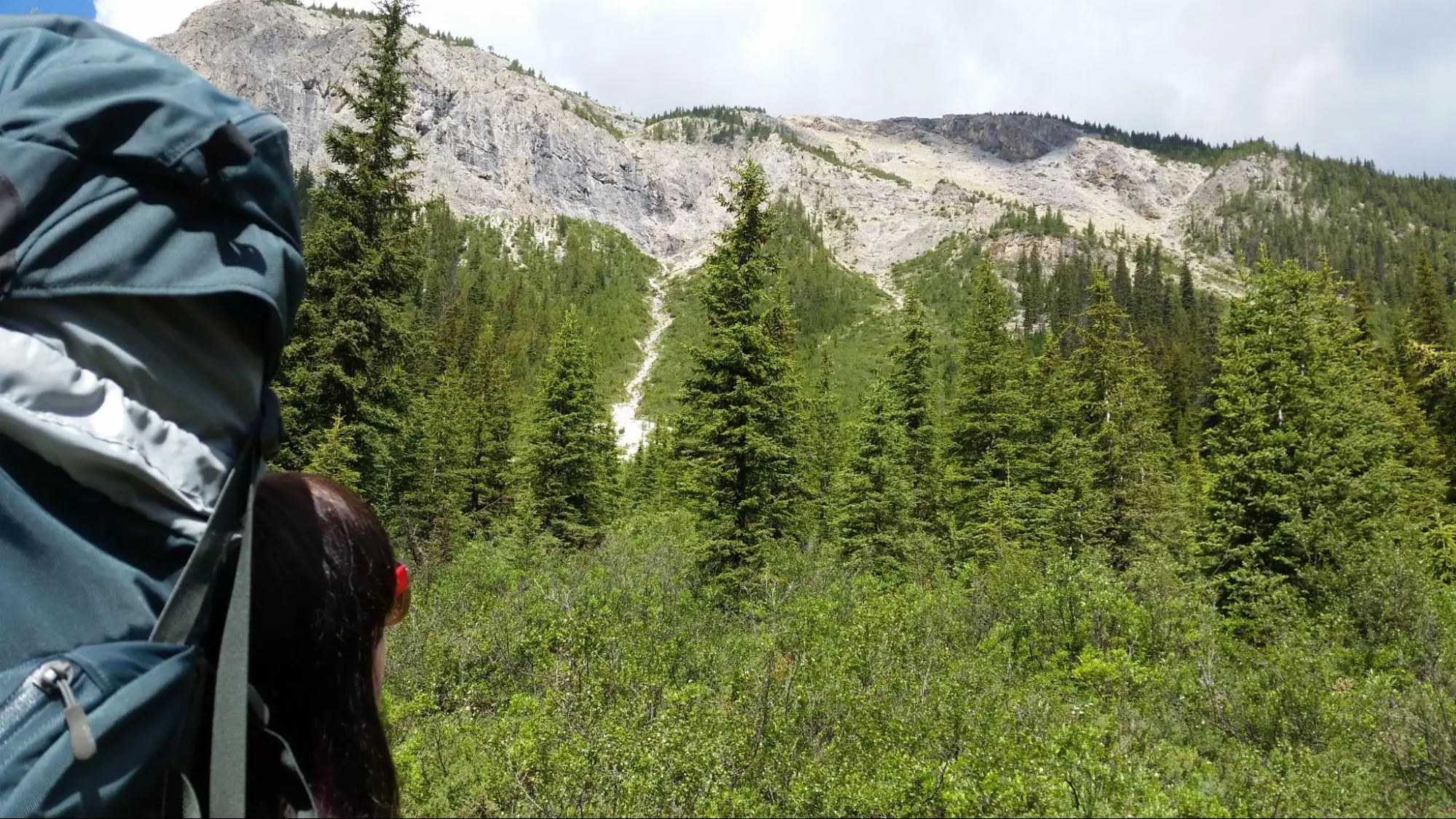 Meet January Muhlbeier
I. Love. Hiking.
I have been going on walks and exploring the simple wonders of nature big and small for as long as I can remember. I'm not one to brag, but my childhood rock collection was pretty impressive. I enjoy short walks through the green spaces in the city, hiking in the mountains for day hikes, back country backpacking, and multi-day treks. I've hiked many different terrains and conditions, and I understand how important it is to be able to trust your body and your equipment to be able to handle a lot of different situations.
Having experienced the impact of equipment first hand – day 4 of walking the West Highland Way in Scotland I ended up with some pretty wicked tendinitis and had to emergency-buy new shoes (ask me about it) – I know how important it is to have a properly fitted pack, the right poles, and the right footwear for the excursion you're on.
I can't wait to hear about your favourite trek, your plans for discovery, and working with you to achieve your goals so nothing stands in the way of fresh air and bugs! I mean the exhilaration of moving your body to explore this super cool planet of ours!
Hiking Specific Assessments
Individualized hiking assessments will be designed to address your concerns and to identify your specific strengths and weaknesses. Whether you are a day hiker, back-country hiker, or planning a long-distance multi-day trek, my goal is to get you moving more efficiently.   
Movement analysis, as well as physical assessments will be completed by performing hiking specific movement tasks and using a video of you on the trail to review your hiking technique.  An intervention plan will be developed to help you reduce your pain and refine your technique - aimed at building your confidence when you hit the trails. Interventions include hiking-focussed workouts, movement technique drills, and muscle re-patterning exercises as well as hands on manual therapy and adjunct treatments as required.  Common injuries often addressed include hip and knee pain, patellar tendinosis, glute discomfort, back pain, ankle sprains and Achilles tendinosis. 
Ready To Tackle the Trails With Confidence?
Book your appointment today and start your journey towards a better, more enjoyable hiking experience!
FAQs About Hiking Injury Physiotherapy in Calgary NW
Sorry! We are currently not providing this service. Please check out our services and our team to find out how we can help you!
Read More
Maximum Potential Physiotherapy