Shock Wave Therapy for Tennis Elbow: A Modern Answer to an Annoying Injury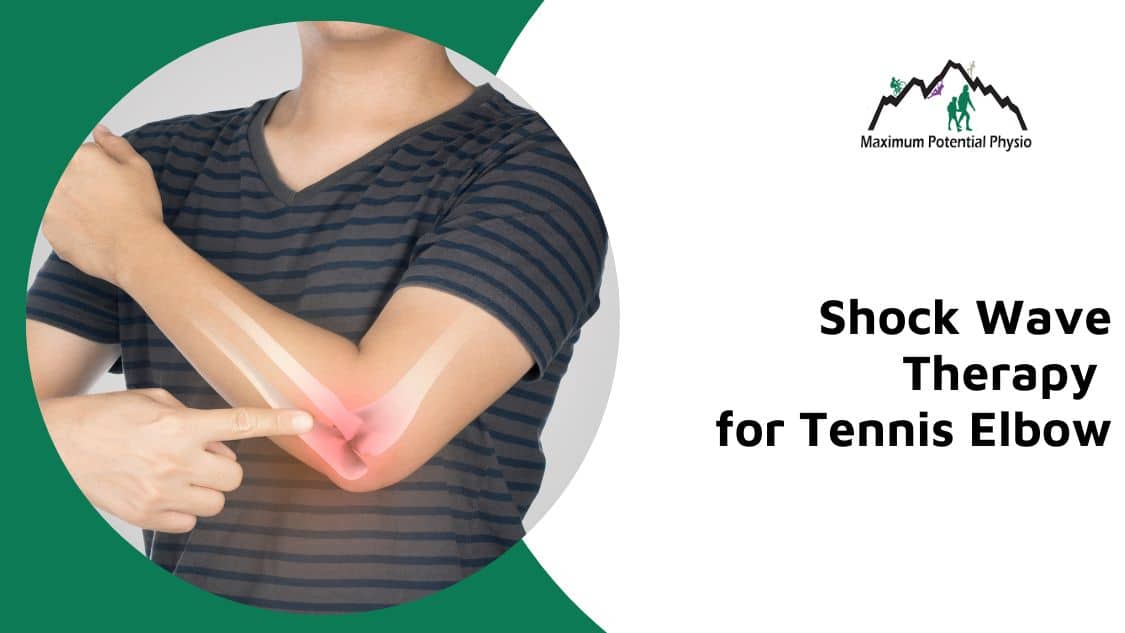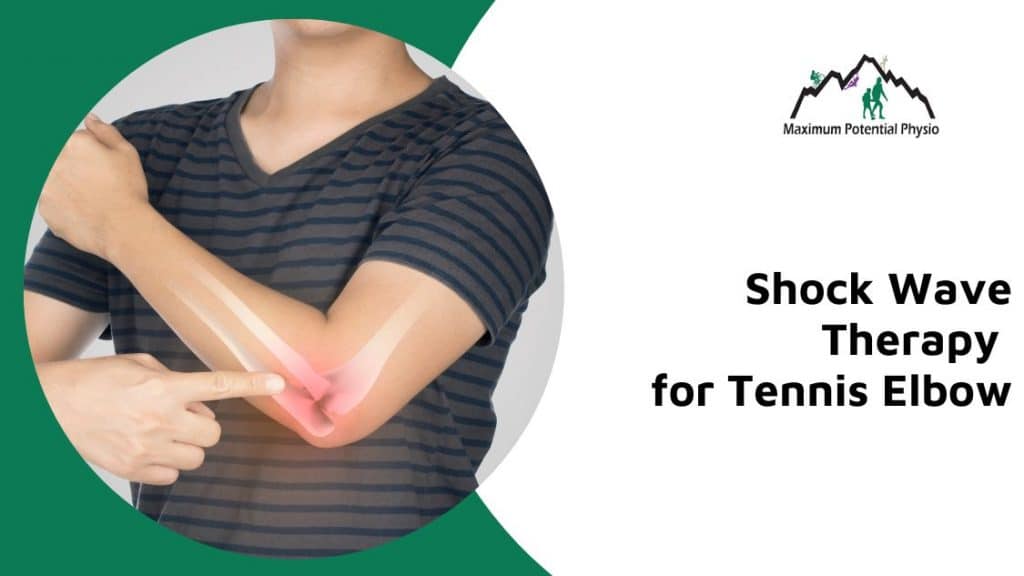 When it concerns the realm of sports, few sports test your physical and mental capacities like tennis.
Regretfully, if you have played for a long time, you're most likely accustomed to "tennis elbow", an injury to the common tendon on the outer side of the elbow joint. Also referred to as "radial nerve palsy", tennis elbow is a type of tendon injury that usually happens from overuse of your wrist and forearm muscles. In addition to elbow pain, tennis elbow is also frequently accompanied by shoulder pain, and what starts as mild discomfort can become chronic pain without treatment.
If you've ever suffered from tennis elbow, you understand how agonizing and aggravating it may be. In many cases, this uncomfortable problem is not really taken very seriously up until it starts to disrupt your daily activities and individual routine. It can even pressure you to stop some of your best-loved activities if left neglected. That being said, identifying the signs and symptoms early on is vital in accelerating a quick recovery process with little to no long-term harm.
Luckily, there's a quick and easy remedy to this ailment that provides real pain relief: Shockwave treatment for tennis elbow. Not only is this treatment option easy and beneficial, but it likewise does not require surgical treatment or substantial recovery time. If you suffer from tennis elbow and want to have a method to get back on the court once again fast, keep reading to learn everything you may need to know regarding shockwave therapy for tennis elbow.
What is Shockwave Therapy?
Shockwave therapy is a treatment option for tennis elbow, chronic tendon injuries, and other muscle or joint injuries. Shockwave therapy is a non-invasive procedure that is employed to treat tennis elbow through making use of high frequency acoustic waves, which are transformed into little pressure waves that penetrate into the soft tissues.
These acoustic waves make very small rips in the tendon around the elbow, which triggers fresh collagen to grow and repair the damaged tissue, leading to lessened discomfort and increased range of motion. It also encourages blood circulation in the local blood vessels, speeding recovery and helping with tissue repair.
How Does Shockwave Treatment Work?
As we've noted above, shockwave treatment uses high frequency sound waves to enter the body. The acoustic waves utilized in shockwave therapy are very similar to those employed during an ultrasound. The big difference between them is that the waves used in ultrasound have a significantly longer wavelength than shockwave treatment waves. Shockwave treatment sound waves are significantly shorter and greater in frequency, meaning they can enter much deeper into the muscle.
The moment these sound waves have permeated, they create small tears in the tendon or tissue near the elbow, which triggers all new collagen to develop and mend the tendon, leading to decreased discomfort and increased movement. The treatment is administered via a wand-like tool that restricts the shockwave therapy to solely the area impaired by tennis elbow.
The Advantages of Shockwave Treatment for Tennis Elbow
Shockwave therapy for tennis elbow provides many different advantages compared with other treatments, including:
Effective Treatment: Shockwave treatment is a tested, beneficial treatment for tennis elbow. Recovery rates following shockwave treatment for tennis elbow surpass over ninety-five percent.
No Surgery Required: Many people are hesitant to opt for any kind of treatment for tennis elbow that necessitates surgical treatment, which may result in a hold-up in treatment. Fortunately, Shockwave therapy for tennis elbow doesn't entail surgery; instead, it's a totally non-surgical procedure.
No Major Side Effects: Shockwave treatment for tennis elbow has extremely few negative effects and can be utilized as a therapy for a variety of problems, including tennis elbow. The only reported side effects of shockwave treatment are light discomfort and swelling at the site of treatment.
Shortened Treatment Period: Shockwave treatment for tennis elbow is a fast-acting treatment that may be administered in multiple one-hour appointments. This short treatment period helps make sure that your tennis elbow does not linger any longer than absolutely required.
Just How Much Does Shockwave Therapy Cost?
Shockwave treatment for tennis elbow does come at a cost, and that price can range from $five hundred to one thousand dollars per session. The average charge per session is around $seven hundred dollars. This rate is just an approximation, as shockwave therapy costs can differ depending on the kind of facility you go to and your insurance policy coverage.
In contrast to other tennis elbow therapies, such as injections, braces, and rehab workouts, shockwave therapy doesn't always necessitate out-of-pocket costs. If you have health insurance, you may visit your healthcare professional to see if they include tennis elbow treatments, including shockwave therapy.
If you do not have medical insurance, you may still visit a shockwave therapy center to go through treatment. The cost of the procedure will fluctuate depending upon the center you go to. You can additionally ask about payment arrangements or financial assistance programs provided by the provider to help make the treatment more affordable.
How to Choose a Competent Shockwave Therapy Provider?
Just like every other health-related service, it is important to decide on a qualified Shock Wave treatment service provider. Before setting up a visit with a particular centre, make sure it is licensed and follow these standards when selecting a shockwave treatment professional:
Experience: The most reliable way to identify a shockwave therapy provider's previous experience is by simply inquiring about the experience of the providers who may be treating you. You may also want to check online to discover if any of the service providers have been reviewed by other clients.
Experience With Tennis Elbow: The best shockwave treatment service providers have experience treating tennis elbow and other kinds of tendinitis and accidental injuries.
Other Solutions: Be sure the center you select offers more than just shockwave treatment. Some clinics additionally provide physical therapy and other treatments that may help your tennis elbow heal much faster.
Summary: Is Shockwave Therapy Right For You?
If you're suffering from tennis elbow and are seeking a way to deal with the pain quickly and without surgical treatment, shockwave treatment may be right for you. Call your local area physiotherapy clinic for more details about shockwave therapy for tennis elbow and to book a consultation.
Contact Maximum Potential Physiotherapy right away and we can schedule relieving your tennis elbow pain. Now booking new appointments!