Shockwave Therapy for Heel Spurs - A Helpful Therapy to Keep You Free From Pain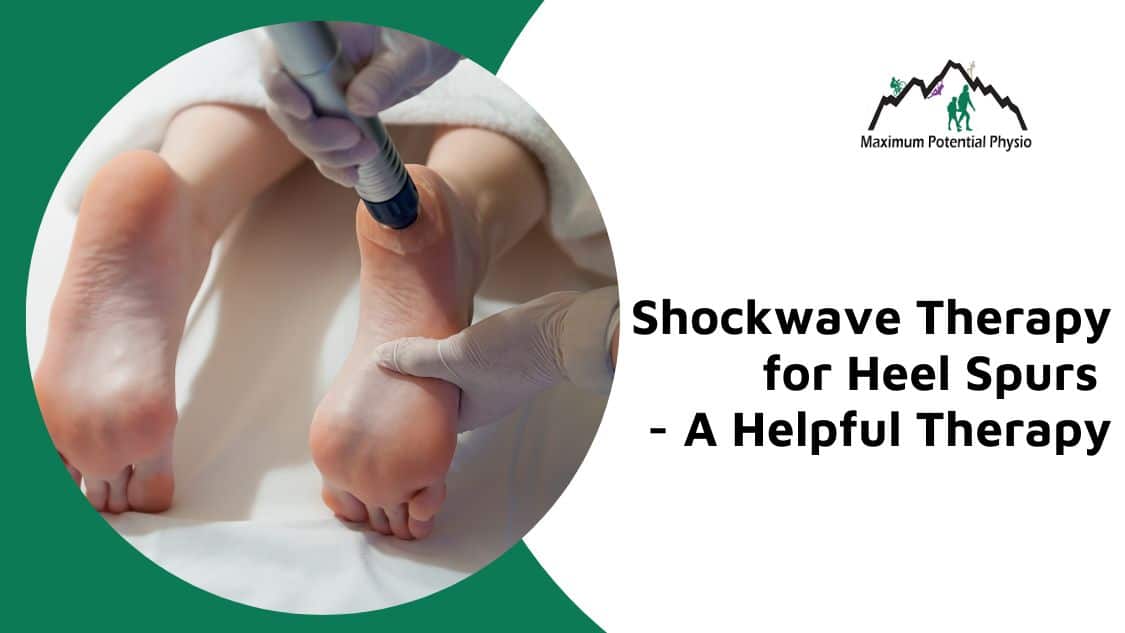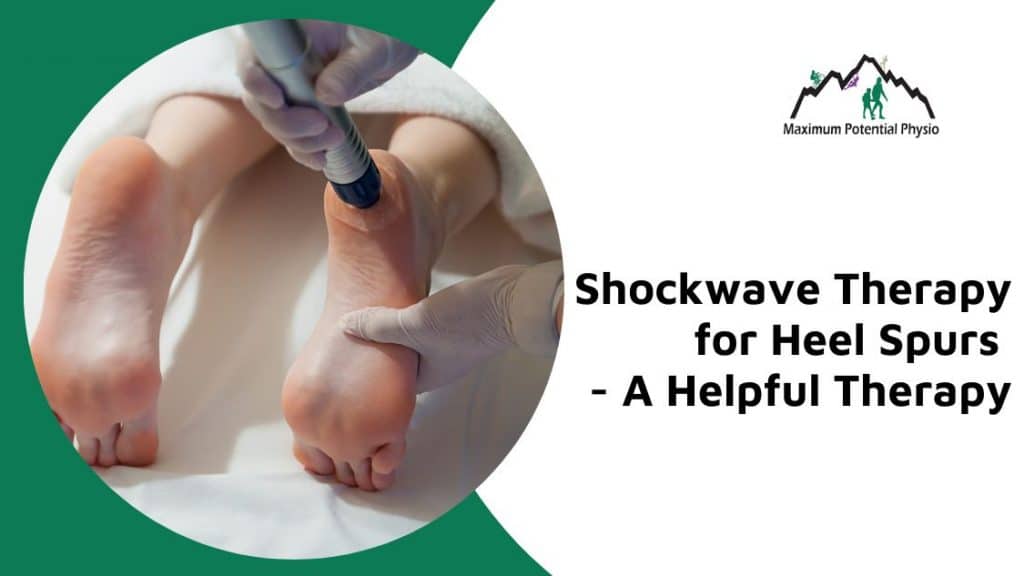 Are you suffering with the pain of a heel spur? Do you feel as though your whole life depends on your shoes and the activities you can possibly do in them?
If you've ever suffered from a heel spur -- also referred to as calcaneal stress or calcaneal spur -- you may have some insight into exactly how painful it can possibly be.
Many sufferers describe it feel like there is a searing iron being constantly pressed against your foot! This agonizing disorder can keep you from enjoying the daily activities you love for weeks at a time. Left untreated, it may even result in problems such as chronic pain, osteoarthritis in the heel or plantar fasciitis.
Are you trying to find something that will relieve your symptoms and let you proceed with your daily activities without having the agony of continuous aching? Well, a new technology is making it simpler than ever to ease uncomfortable disorders such as heel spurs. In fact, we may have the perfect option for you! Introducing: shockwave therapy for heel spurs.
Also called "extracorporeal shockwave treatment" (ESWT), shockwave therapy is now extensively utilized to minimize aching from foot conditions like heel spurs. If you're not acquainted with shock wave therapy, here's the details you may need to find out about this successful treatment choice:
What is a Heel Spur?
A heel spur is a growth that develops around the back edge of your heel. It's normally a calcium deposit that's caused by an intensive quantity of abrasion and pressure on the heel.
Probably the most typical root cause of heel spurs is having a misalignment in your foot, yet they can likewise be caused by poor-fitting footwear or being obese.
Tension on the plantar fascia-- a ligament linking up your heel to your toes -- can develop inflammation and set off the growth of a spur. Heel spurs can also develop from a continuous complication with the manner in which your foot is being held up through each step.
Heel spurs are classified as a gradually worsening condition; meaning that the more you walk on them, the bigger they become. Left with no treatment, heel spurs can eventually cause chronic pain, arthritis and even removal of the foot.
How Does Shock Wave Treatment for Heel Spurs Bring Pain Relief?
Shockwave therapy is a relatively pain-free and non-invasive procedure that uses extreme acoustic energy to promote recuperation in wounded tissues. The waves produced in shockwave treatment produce small micro-bubbles within your tissue that break open, causing a small volume of tears or injury.
This trauma is followed by a healing process in which the body produces new collagen to mend the tears, leaving the tendons and tissues tougher. This reinvigorating action is what will help lessen or get rid of discomfort and stop spur development in your heel.
Shockwave therapy is a terrific choice for people struggling with heel spurs due to the fact that it may be used as both a short-term treatment and a long-term maintenance method. As a temporary therapy, it's often employed in combination with other types of treatment such as rest and icing. It is likewise typically made use of as a long-term treatment to help protect against the recurrence of the spur, and to keep your plantar fascia strong.
When Should You Opt For Shockwave Therapy?
Although you may wish to try shockwave treatment instantly after feeling the initial indications of a heel spur, this may not be your optimal strategy. There are a couple of separate elements to think about ahead of arranging a visit for this treatment.
First, you may prefer to wait till your symptoms have actually lessened so you can determine the quantity of discomfort you are in. This can help you understand precisely how much improvement you may anticipate from the treatment.
Next, you should consider your long-lasting goals. Supposing that you have a health issue that might subsequently require surgery, you might wish to hold off shockwave treatment until after the situation has progressed enough to necessitate the surgical treatment. If you've been recognized with a problem that can be effectively relieved with shockwave therapy however, it's ideal to arrange the therapy as quickly as possible.
The Benefits of Shockwave Therapy for Heel Spurs
Shockwave treatment is a non-invasive procedure that may be finished in less than an hour. There's extremely little recuperation time, making it an efficient choice for people who are too overloaded to rest for several whole days. And given that it's minimally invasive, it presents a negligible risk of complications.
Shock Wave therapy has been shown to minimize pain, increase blood flow and improve the rate of recovery in tissues. It can also be made use of to help stop the forming of new spurs, and to help rejuvenate problematic plantar fascia tissue.
How Effective is Shock Wave Therapy for Heel Spurs?
Shockwave treatment is a very effective treatment option for individuals suffering from heel spurs. In fact, studies have shown that it's able to decrease pain in ninety percent of all patients who experience it. It's also been proven to be more effective than other treatment possibilities like injections and surgery.
The precise quality of improvement you will experience will depend upon the seriousness of your problem and the time period you've been experiencing the symptoms. It is likewise essential to note that shockwave therapy is not a quick solution-- it takes some time for the recuperative process to take place.
How Much Money Does Shockwave Treatment Cost?
There are several elements that go into the cost of the procedure, including the severity of your condition and the kinds of devices used. Some clinics can also offer different costs for various therapies, so be sure to inquire about all of the available options.
You may well find that your insurance company will cover the cost of the therapy.
As a non-invasive treatment, the price of shockwave treatments is significantly lower than the price of other procedures. Although it might look like a highly-priced option, it's important to remember that it can be made use of as both a temporary and long-lasting therapy. This means you could end up saving money in the long-term if you don't need to rely on other sorts of treatment like hypodermic injections or surgical treatment.
Where Can You Get Shockwave Therapy for Heel Spurs?
If you have been recognized with heel spurs and are ready to try shockwave therapy, you will need to find a clinic in your area that provides it. You might want to start out by obtaining a list of certified physiotherapy centers from your doctor.
Once you've found a few centers you'd prefer to visit, make certain to ask about their experience with this therapy. Ask about their success rate and how many treatments each patient typically undergoes. You should also inquire about the costs connected with the therapy so that you can review prices.
Give Maximum Potential Physiotherapy a call soon and we can schedule alleviating your heel spur discomfort. Now scheduling new appointments!